This post may contain affiliate links. See disclosure.
EXCITING NEW BLOG ANNOUNCEMENT!
If you are my friend or family member you know I eat, breath, and sleep loft.  I recently introduced my bff to their outlet.   I was ahast she had never been.  I proceeded to haul her butt in there before her trip and she ended up spending more than I ever have… She's my shopping hero!  #goals!
What's the BIG ANNOUNCEMENT?
So,  If you haven't guessed by now, my big announcement is that I'm teaming up with LOFT as an affiliate!  EEEKK!  I'm so excited to be bringing my readers their promos, sales and awesome new looks so stay tuned for more awesome LOFT!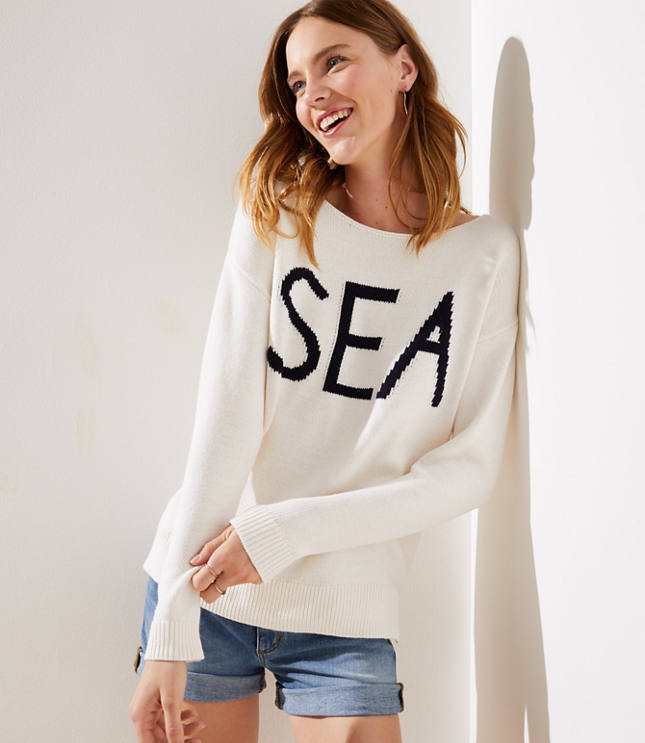 If you're not familiar with LOFT or need a wardrobe refresh click on the Link below and check out their Summer Line in stores now!  I'm totally diggin' the "Sea" sweater!  What's your fav?… PS They are having an awesome sale right now! Check it out…